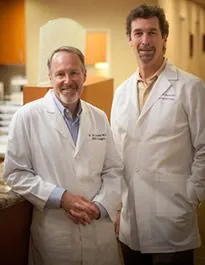 Our doctors specialize in the medical and surgical treatment of ear, nose, and throat disorders. They are board-certified and Fellows in the American Academy of Otolaryngology and Head and Neck Surgery. All our doctors have had rigorous training from college to medical school and then 5 years of residency in ENT Surgery. Now after many years in private practice and additional training in the latest procedures, they are at the top of their field.
The doctors and staff will treat you with compassion and respect, listen to your concerns and give you honest answers. We treat all patients from pediatric to geriatric.
Appointments
To schedule an appointment please call us at 760-724-8749.